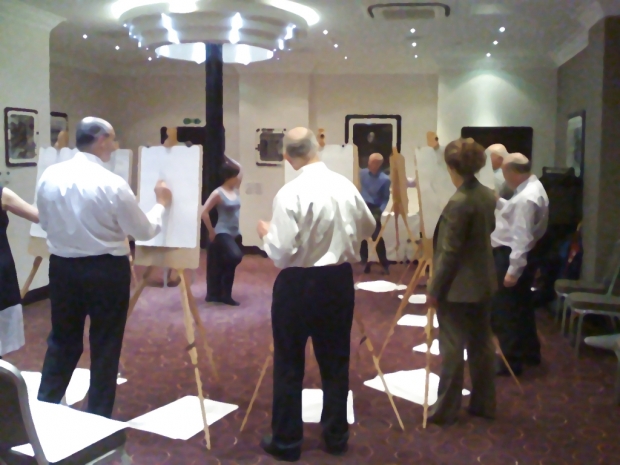 Give your people a boost
Life drawing is one of the best ways to keep the brain sharp, to expand your perceptions, to widen your perspective, to enhance observational skills and to experience a terrific sense of achievement.
...from beginners to daVincis
Contact Robin Rutherford to discuss your team building requirements
Experience a life-drawing workshop for yourself before booking a corporate session. Robin uses strictly professional artist's models and provides all equipment and materials.
Corporate life drawing workshops in London with Robin Rutherford, improving the brain power of your workforce. Robin Rutherford supplies all equipment and materials, and employs clothed professional agency artist's models.
Latest Reviews
Care Home Professional Magazine

Tomorrows Care Magazine

Carer UK magazine