I am part of the Fusion Arts Summer Exhibition in the Old Post Office on Eden Street in Kingston, until 28th June, daily between 11am and 5pm, except Monday 22nd. I will be around all day on Thursday and Friday.
Many thanks to our sponsers, St. George PLC, for the delicious Prosecco.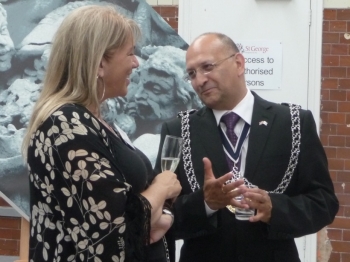 The Mayor of Kingston chatting to Fusion Arts Organiser Janie Harland.